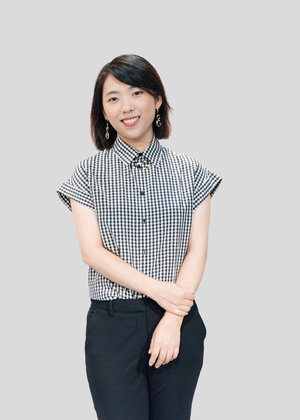 Dr. LIU, Shuo 劉 碩 博士
Assistant Professor
Contact
Office: Room LC847, Library Complex, Hong Kong Shue Yan University,
12 Wai Tsui Crescent, Braemar Hill, North Point, Hong Kong.
Phone: 2104-8247
Email: sliu@hksyu.edu
Academic and Professional Qualification
Ph.D. The Chinese University of Hong Kong
M.Phil. The Chinese University of Hong Kong
B.B.A. The Chinese University of Hong Kong
Specialism and Research Interests
Class analysis
Consumption
Sustainable development
Courses
SOC 108 Introduction to statistics
SOC 221A Applied quantitative social research methods
SOC 221B Applied qualitative social research methods
SOC 305 Class, status and power in Chinese societies
SOC 470 Service Learning
SOC 490 Enterprise Learning
Selected Publications
Liu Shuo, 2018. 'Developing sustainable food consumption: A case study of localized food supply in Beijing' in Social Transformation in Chinese Societies, Vol. 14 No. 1, pp. 29-40.
Liu Shuo. 2014. 'The ordinary middle class in an ordinary community: Home making and the formation of China's middle class'. In Hsin-Huang Michael Hsiao (eds.), Chinese Middle Classes: Taiwan, Hong Kong, Macao, and China. Routledge: Oxon and New York.
Lui Tai-lok and Liu Shuo. 2019. 'Urban middle class in China'. In Ray Yep and Thomas Johnson (eds.) Handbook on Urban Development in China. Edward Elgar: Cheltenham Glos.
Lui Tai-lok and Liu Shuo. 2015. 'The moral order of a middle class community'. In Li Chunling (ed.)
The Rising Middle Classes in China
. Paths International Ltd: Reading
Research Projects
Alternative food supplies, personal trust and green food consumption in China